One of the things I find big anoying( forgive me ) is that graph get messy very quickly ( at least mine) , And that can be intimidating to look at. So Some more orgniztation options would be good, something more than just the note block, things like a group node that one can close/open and reuse ( maybe this is being down via contrainers).
Also about the lines , its nice and curvy now, but they get overlaped and become less clear, the link( the one that alter the route of the lines ) note takes quite few clickes to add, I like how Eyeon fusion dose, just alt-click at anywhere on the line to add node to alters the link, like below
in this you can also see the color code node and their out/in connectors.
also here are 2 grah from Nuke and Houdini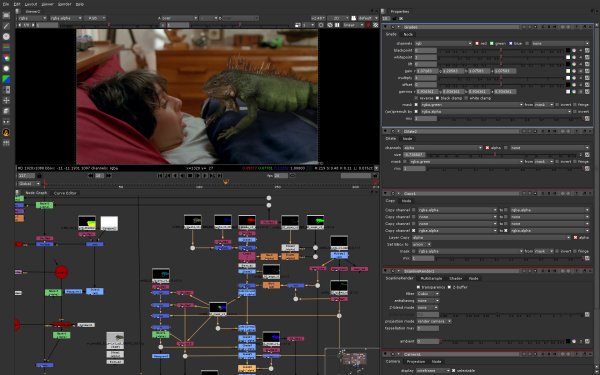 Maybe to have a option of changing wire from bezier to linear too?
Sorry about the big pics .